Photo 4
other pictures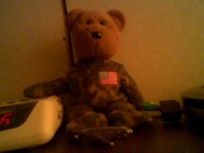 some of my stuffed animals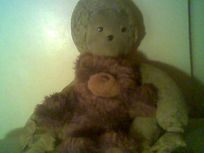 Donovan (the teddy bear), and Charlie (the gorrilla). Donovan is one of the create your own teddy bears that I got last year, his birthday is the 29th of April. Charlie is a handmade stuffed gorrilla that my Grandmother made me for Christmas when I was 10 years old.
Donovan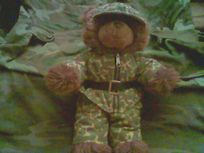 Donovan in his combat uniform, he has a backpack that he rides around in with me.
My Ikea rat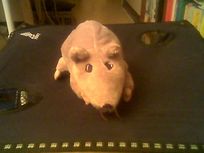 I was sick the first few months of 2006, this is a get well soon gift from my mom.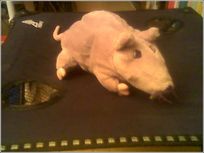 Some silly pictures

Three of my collectable teddy bears, Hero (the one in the camo) is a beanie baby. The one in the center is the Genie bear that I got at Aladdin. And the last one is a teddy bear that has a Aladdin t-shirt on, he also came from the Aladdin gift shop.

A candid shot of Hanlan's clothing optional beach.