About
About me
I'm a 33 year old single guy living with eight pet rats and two degus.
I've been a nudist since 1999 after discovering my first clothing optional beach.
I write short stories, although not as much anymore.
I used to do a lot of extra work on movies and tv shows, but I haven't been called by my agent in a few years now.
I volunteer at a theatre, where I get to see shows for free. I'm also the special effects director for the theatres halloween tour.
I am now a proud uncle of a 7 pound 10 ounce nephew named Robert (Robbie) Nelson.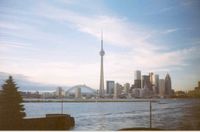 About my Pets
The Rats
I have eight pet rats, five boys and three girls. Collectively they are known as the Beano Gang, because they haven't passed gas yet.
My oldest is a girl named Sweety who I rescued from a bad pet store, and she is anything but sweet.
My oldest boys are a pair of brothers who don't get along, Freddy and Jason, yes they are named after the horror movie duo. Freddy is the ambassador rat for my group, he has been trained to stay up on my shoulder when we are out and about. He actually craves the attention he gets from being outside with me. Freddy often gets called Fredrick, mostly when he's getting into trouble. I've tried calling Jason short forms of his name but it just doesn't seem to fit.
The next two are siamese blue dumbo sisters, named Ick and Eek, they are the sweetest little girls I've ever had. Their fur is soft as silk and just begs to be petted.
The youngest of the group are the Popcorn boys, Dagda, Boo Jr., and Fuzzy Knickers. The three of them are still babies, so are going through a learning curve right now. I have short forms for their names like Dagda is often called Daggy or Dags. Boo is known as BooBoo or Booy, and Fuzzy Knickers is known as Fuzz, Fuzzy or Fuzznut.
The Degus
My two new pets are a pair of degus that I adopted from a friend of my mom's. This will be my first forray into keeping this kind of animal, but with all the research I've done I should be okay.
They are named Pip and Squeek, the GOOf brothers
My Contact Information